We are a Texas corporation formed in 2001 as a family-owned real estate development company. Initially specializing in the development and construction of medical office buildings. Our experience and expertise have evolved into developing and constructing our family assets including multi-family residential properties. Our focus is the Dallas-Fort Worth Metroplex.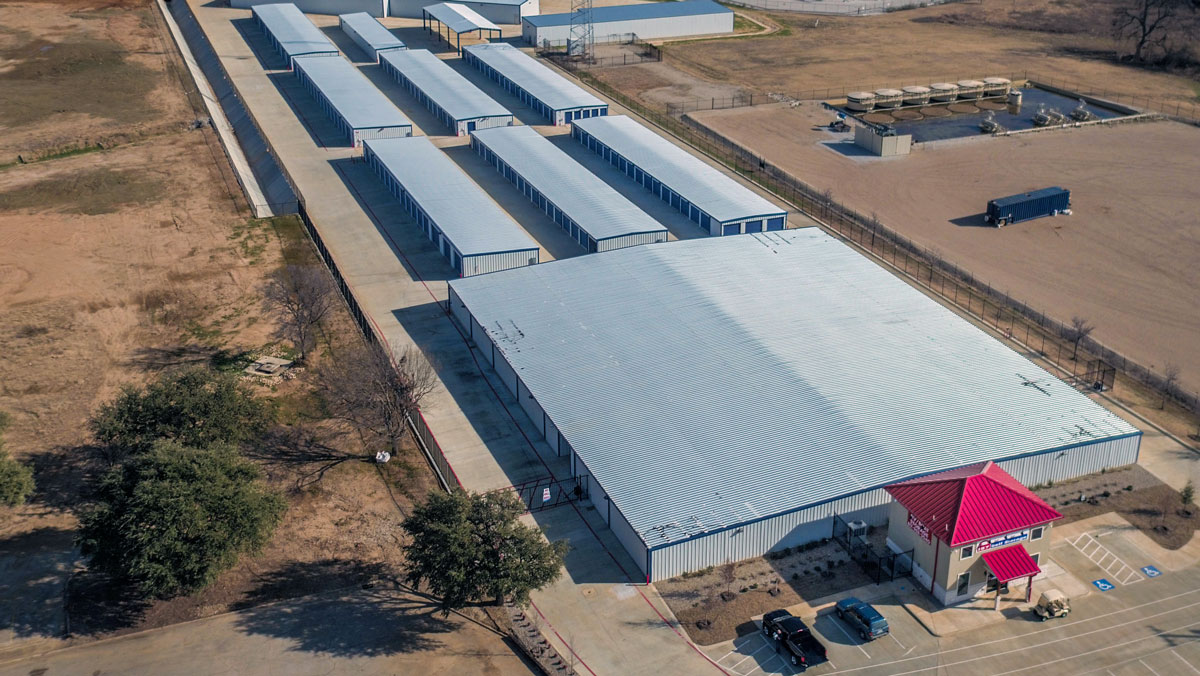 Construction History
Commercial Construction
Over the past 22 years, Aerofirma has developed and built (18) medical office buildings, four (4) commercial retail strip centers, three (3) self-storage complexes, (2) Restaurants, purchased and completely remodeled 28,000 Square foot retail/commercial building, and (1) Bank.
Aerofirma completed the construction of its newest commercial strip center, known as Forum 161 Retail center, in September 2022. This retail facility currently has 4 tenants including Bahama Bucks, Epic Nails, Indigo Massage, and Mia Lem restaurant.
In December 2020, Aerofirma completed the construction of its new Corporate Headquarters which consists of 6,400 sq. ft. of office space along with three large metal buildings for the storage of our heavy equipment.
Residential Construction
In addition to our Commercial Construction projects, Aerofirma has also developed, built and managed a number of residential projects.
The Landings at Carrier Parkway 281 Unit Multi-Family Project Owned for 17 Years
101 House 55+ Senior Townhome Community
Prairie Gate Community 264 Unit Multi-Family Complex
The Retreat 154 Unit 55+ Senior Luxury Apartment Community
Heritage Towne 105 Residential House Project
Projects Starting Fourth Quarter 2022
The Emma 254 Unit Multi-Family Project
Tribeca Townhomes 78 Unit Project
The above projects represent over $300,000,000 in construction.
Breaking Ground on New Projects
In 2022, Aerofirma completed construction on our newest multi-Family project named, Prairie Gate Community Phase 2.
Aerofirma started construction on The Gibson development with completion coming summer of 2023. This will be a Class A, 5-story structure with a total of 199 apartments.
In 2020, Aerofirma purchased a 77-acre tract for the construction of single-family homes, multi-family apartments/townhomes and commercial retail development. Construction began on the single-family development in the fall of 2020 and the first of 105 "Craftsman" homes are under construction.
In addition to the construction of the single-family homes, there will be Commercial and Multi-Family developments. The first project called The Emma will begin construction in the fourth quarter of 2022.
We will also break ground on Tribeca Townhomes, a Luxury 78 townhome community conveniently located off 161 amongst large retail brands and restaurants including IKEA, BASS Pro, Top Golf, Chicken and Pickle, Longhorn Steak House, Olive Garden, Dutch Bros and many more.
The above represents more than $260,000,000 in construction.
Our Team
We also manage the leasing and tenant relations with all our developments.
We currently employ individuals with over 250 years of combined experience in the development, construction, financial and management of real estate properties.
Our individuals are experts in risk management in order to meet strict compliance and timing standards on all projects. We maintain relationships with architects, engineers, sub-contractors and other service providers to ensure on time, on budget and quality construction on all projects.
Aerofirma Residential
Aerofirma operates a residential development group – developing properties such as Heritage Towne, Grand Prairie's newest gated community.

Aerofirma Supports
The David Nicklas Organ Donor Awareness Foundation, Inc.